Pakistan's Supreme Court has moved forward with its contempt proceedings against Prime Minister Yousef Raza Gilani today, announcing that it will indict him on the charges on February 13.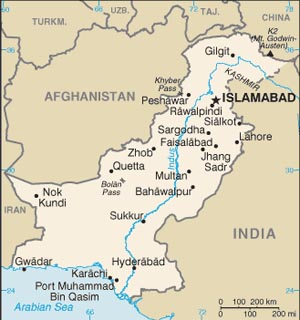 The Supreme Court initially charged Gilani with contempt last month, citing his refusal for over two years to abide its late 2009 ruling that found the National Reconciliation Ordinance (NRO) unconstitutional. This overturning of a Musharraf era immunity law had been a major blow to Gilani's government because virtually his entire cabinet was facing corruption charges at the time. Gilani ignored the ruling.
In charging Gilani with contempt last month, the Court also cited repeated demands to investigate President Zardari and others in his cabinet over corruption. Undaunted, Gilani insisted he "answers to no individual."
This time, the prime minister appears much less confident. A conviction on the contempt charge could end his political career and put him in jail. He insists he will attend the hearing.