What is being styled as a "cyber war" in Israel continued apace today, with Anonymous Palestine attacking several websites, including the Hebrew-language version of Israeli newspaper Haaretz, the websites of several hospitals, and a website for the "Israel Festival."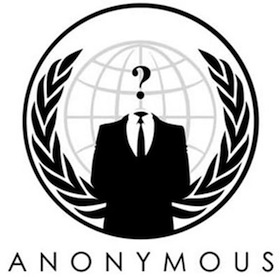 The Israel Festival is a classical music festival and its website was replaced with a picture of a Palestinian flag. Though it is unclear if there is any actual link, reports tie the latest action to the Israeli credit card hacking story of recent weeks.
In that case, an apparent Saudi hacker stole and published the credit card information of a number of Israelis, which the Israeli government termed "terrorism." Israeli hackers then published the usernames and passwords of a large number of Arab Facebook users as "retaliation."
Since both the actual Anonymous group and this "Anonymous Palestine" group are, by their very nature, anonymous, it is impossible to tell if there are any actual connections between the two or if the new Palestine group is simply using similar tactics.