Supplying troops in Afghanistan is costing the U.S. six times as much money ever since a political fallout with Pakistan led them to close supply routes through their country.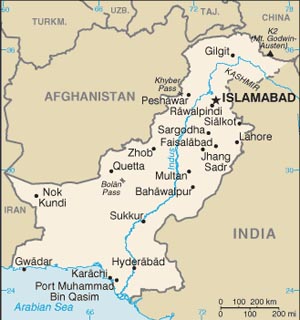 Islamabad closed two key supply routes from Pakistan to Afghanistan after U.S. warplanes bombed a Pakistani outpost in November and killed 24 soldiers. A long list of grievances – including conducting a costly drone war and breaching their sovereignty by crossing the border in the bin Laden raid – added to the dispute.
Pentagon figures show it is now costing about $104 million per month to send the war supplies through a longer northern route. That is $87 million more per month than when the supplies moved through Pakistan.
The re-routing has also led to renewed U.S. relationships with monstrous Central Asian dictators. The Obama administration has cozied up to President Islam Karimov of Uzbekistan, Afghanistan's northern neighbor. The cost of the routes through Uzbekistan are probably not included in the over $30 million in U.S. aid the country has received, and an additional $11 million for fiscal year 2012.