Speaking today in an interview with Reuters, Pakistani Foreign Minister Hina Rabbani Khar warned the US against pushing for any new offensives in Pakistan's tribal areas. Relations between the two nations remain "on hold" in the wake of the November 26 US attack on a pair of Pakistani military bases, she said.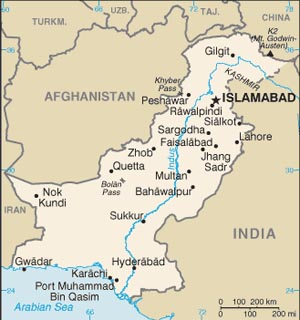 Khar expressed hope that the upcoming "re-evaluation" of the US-Pakistani relationship would leave the nations with a more effective partnership, and predicted a formal recommendation would come in front of parliament within the next few days.
America's relationship with Pakistan has been worsening throughout the past several months, taking a major hit early last year with the arrest of US "consulate employee" Raymond Davis on murder charges. Davis later turned out to be a top CIA official deployed in the nation without the Pakistani government's knowledge.
In other comments, Khar also warned Secretary of State Hillary Clinton against any future US air raids into the nation. She cautioned that Pakistan still reserves the right to shoot down US warplanes violating their airspace.