Hundreds of protesters took to the streets of the Chawki district of Afghanistan's Kunar province today, chanting anti-US and anti-NATO slogans in the wake of a night raid which officials now say killed six civilians.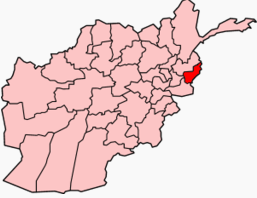 The raid occurred on Monday night as NATO pursued fighters in the district. An attack helicopter opened fire on a civilian home, killing everyone inside, including two children.
Kunar Governor Sayed Fazelullah Wahidi reiterated that his office played no role in the raid, adding today that no coordination whatsoever was done with provincial officials.
NATO has confirmed launching the operation but says it is still investigating the reports of civilian deaths. They provided no additional details nor did they indicate to which nation the attack helicopter belonged.