Ten people were reported slain today after three attackers entered the Directorate of Communications in the Afghan city of Sharana, capital of the Paktika Province.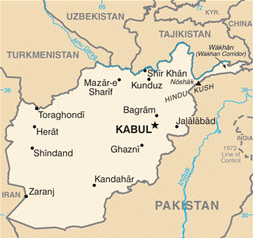 The attackers were carrying rifles and wearing suicide vests, and the attack sparked a six hour gunbattle with police. Three police were killed, as were the attackers and four civilians.
The Taliban has claimed responsibility for the attack, and government officials are speculating that the actual target may have been the neighboring intelligence office. They declined to provide any details on how the civilians were slain.
Paktika has been the site of major gunbattles recently, with speculation that one of the Taliban factions, possibly the Haqqanis have tried to enhance their presence in the strategically key province.