Most current discussions on the instability in the Pakistani government center around the "coup memo," but it actually has a much longer history, from the "Long March" on 2009 that led to the restoration of the Supreme Court's chief justice to the December 2009 decision that the "National Reconciliation Ordinance" (NRO), an effort to grant amnesty to all politicians for crimes committed in office, was unconstitutional.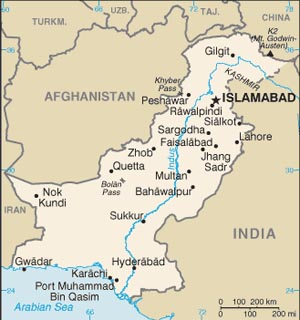 The problem with this is that virtually the entire cabinet of the current government was facing legal charges for corruption and the like, and chose to simply ignore the Supreme Court's ruling, assuming the problem would go away.
Today, however, the Supreme Court has issued a formal warning that if Prime Minister Yousef Raza Gilani doesn't start remembering this ruling, both he and President Zardari are going to be disqualified for disobeying a court order.
The court statement, which described Gilani as a less than "honest" person, demanded that he start an immediate inquiry into Zardari's corruption, both past and present, with the implication that this would be his last shot at saving his crumbling government.