Reports coming out of the Express Tribune tonight say that the United States is close to finalizing a secret deal with the Zardari government which would allow them to resume drone strikes against Pakistan's tribal areas, but under new conditions.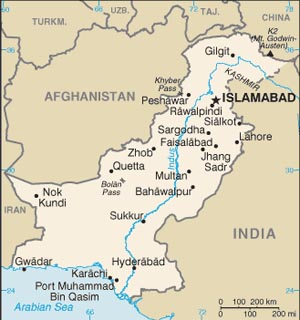 Under the deal, the US would resume the strikes but launch them less frequently, with officials saying that the frequency of the strikes was a big source of public opposition. The US halted all strikes after they attacked a Pakistani military base in November, killing 24 soldiers.
US officials have touted the strikes as a key part of their overall strategy, and a study today revealed that they launched 75 attacks in 2011, killing 609 people. The vast majority of the victims were never identified publicly, but only three were ever confirmed to be al-Qaeda "commanders."
This was actually a considerable drop-off from the number of attacks and killings in previous years, a result of multiple halts related to the crumbling US-Pakistani relationship.