Yemen's cabinet is reportedly moving forward with a bill that would broaden the immunity granted to dictator Ali Abdullah Saleh, with the new bill extended not just to him, but to "those who worked with him in all civilian, military and security state bodies and institutions during his rule."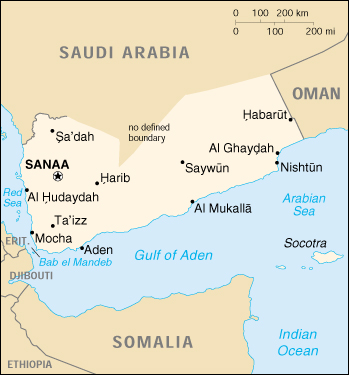 The move isn't as cynical as it seems on the surface, and is reportedly an effort to convince Saleh to finally follow through with a promise to give up power after 33 years of rule and a year-long brutal crackdown on civilians.
The move isn't liable to be welcomed by the protest movement, however, where many weren't keen on giving Saleh any immunity for his violence against protesters and will be even less satisfied with the new move that essentially extends that protection to everyone who ever worked in his regime.
It is also likely to spawn even more criticisms from the United Nations, which has already warned that granting Saleh amnesty for war crimes would violate international human rights obligations. Presumably extending that protection will only extend the violation.