Reports from the Syrian Observatory for Human Rights, one of the top opposition groups, say that defectors from the Syrian military have killed at least 18 members of the police and security forces in the town of Jassem, in Daraa Province.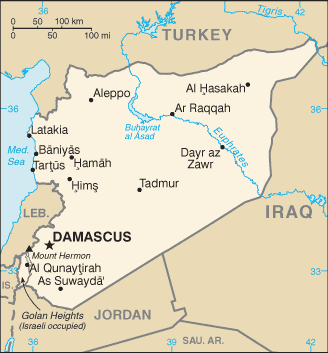 The defectors were on their way out of their southern bases, presumably to flee north into Turkey, when they reportedly came under fire from the Jassem police station. The troops, who fled with a number of weapons form the base, retaliated against the police station killing 18.
Col. Riad Assad, the leader of the defector Free Syrian Army (FSA), condemned the Arab League monitors, warning that if they don't stop all violence against protesters "in a few days, or at most within a week" that they will dramatically escalate attacks.
Reports of violence against protesters continued today, with claims that two people were killed in Hama. The vast majority of today's deaths, however, were the killings by the defectors, not attacks on protesters.