Security forces loyal to Egypt's military junta today attacked 17 different offices of pro-democracy and human rights NGOs, nominally over accusations that the groups, which included several US-backed organizations, were operating without the correct permits to receive foreign funding.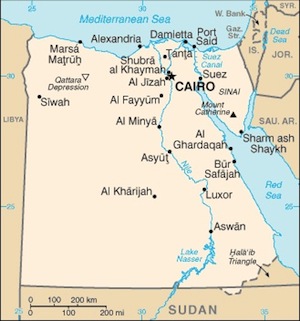 Members of the groups see the attacks as motivated by politics and not law, noting that several of the groups have taken public stands against long-term military rule as the first round of elections wraps up in the nation.
The US State Department released a statement expressing "concern" over the moves (at least against US-backed NGOs), saying that it was "inconsistent with the bilateral cooperation we have had over many years.
Officials even insisted there was some chance the US might "review" their massive annual military aid to Egypt, though with much of that aid recently coming in the form of crowd control weapons clearly designed to be used against political dissidents it is unclear how serious the comment is, being an effort to ensure that the US-backed groups get some level of legal privilege.