Weeks of violence in the city of Homs appear to have come to an end, at least for the time being, as the arrival of members of the Arab League monitoring team saw Syrian forces withdrawing tanks and armored vehicles from the city.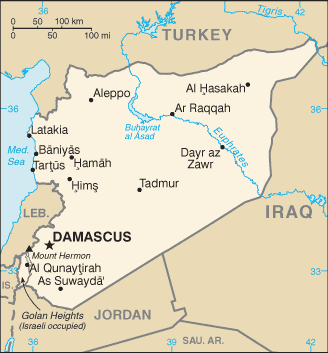 Opposition figures in the city were quick to condemn the pullback as insincere, suggesting that they believe that the move did not signal an actual end to violence against protesters. Major rallies were reported in Homs, pressing for Arab League action.
Complicating matters, a new statement from Human Rights Watch accused the Assad regime of deliberately hiding a number of its political detainees form the monitor teams, saying the "important" detainees were ferried out before monitors arrived.
Still, violence appears to have significantly subsided today, with the only reports of casualties coming from Syria's state media, reporting on an attack against a textile company near the Turkish border. Exactly which group was responsible for the attack was unclear, but the military was quoted as saying the attackers escaped into Turkey.