Reports coming out of Syria today say at least 47 and possibly as many as 62 were killed today, bringing the two-day death toll since the government signed a deal with the Arab League to at least 150.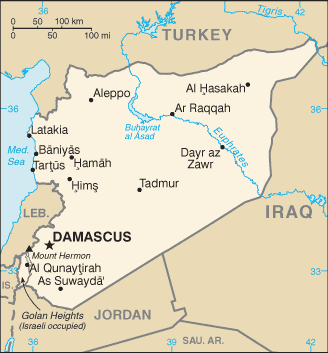 Today's toll, as with Monday's, included a large number of defectors, and at least 14 members of the Syrian military were also reported slain in an ambush in the southern part of the nation.
The Syrian military has also announced a new series of military training exercises today, which they said was aimed at deterring Western nations from launching any attacks on Syria. There has been growing speculation that Turkey might be involved in such a strike.
This is the second time the Syrian government has agreed to a deal with the Arab League to allow international monitors in, and each time it was followed by a massive escalation in violence and a huge death toll.