Human rights group Reprieve has announced today that Libyan military council chief Abdulhakim Belhaj has instructed a law firm to sue the British government over the 2004 rendition of him and his wife into CIA custody and later into Gadhafi regime custody.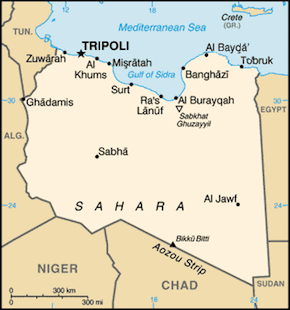 "The barbaric treatment which our clients describe, both at the hands of the Americans and the Libyans, is beyond comprehension and yet it appears that the U.K. was responsible for setting off this torturous chain of events," noted Sapna Malik, one of Belhaj's lawyers.
Belhaj detailed his torture in early September, and leaked documents showed Britain's intelligence community feared the detention of Belhaj and Sami Saadi had removed the moderate Islamic opposition to Gadhafi, and was giving al-Qaeda more influence as a result.
Both British and CIA officials defended the treatment of Belhaj, with Britain saying it was part of "authorized government policy" and the CIA insisting it was "defending the nation against terror" by supporting the Gadhafi regime.