The defense of Pfc. Bradley Manning on charges of mishandling classified data is proving even more embarrassing for officials than anyone anticipated, as evidence of the chaotic situation at Manning's base and the routine ignoring of classified data rules emerged.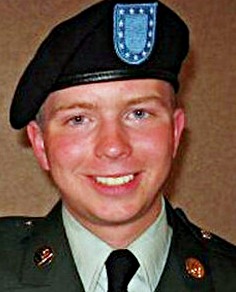 One civilian contractor working at the base even reported that other members of Manning's brigade routinely used password cracking programs to gain administrator access to classified computers to install games and other programs.
Capt. Thomas Cherepko, in charge of the computer network in question, confirmed that the network's rules were violated "more or less" on a daily basis and that reports to commanders went unheeded.
The defense of Manning is centering around the environment in which classified networks were left unsecured and the failure of his immediate superiors to do anything about his deteriorating emotional state during service.
As usual the defense is facing an uphill battle, however, top witnesses have been excused from testifying on the grounds that they might 'incriminate themselves' in describing the situation on base and what they saw of Manning's condition during this time.