Though it hasn't been officially confirmed yet, reports coming out of NBC News suggest the Obama Administration's drone war against Pakistan's tribal areas could be over as of this weekend, with a top official quoted as saying future drones entering Pakistani air space will be shot down.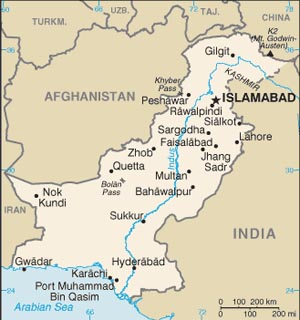 The report cites a new defense policy by Gen. Parvez Kayani, Pakistan's military chief, and would be in keeping with Pakistan's decision last week to deploy air defense assets along the border with Afghanistan.
The deployments along the Afghan border come in the wake of a late November attack by US warplanes against a pair of Pakistani military bases in Mohmand Agency, though at the time there was no indication that it would extend to the constant US drone presence.
The drone strikes have killed thousands over the course of the past few years, and have come under considerable criticism for the large civilian death toll involved. It is ironic that after years of paying lip-service to the crisis the Pakistani government might finally halt the drones in response to an attack by manned aircraft.