Israeli warplanes attacked a civilian house in the Gaza Strip early this morning, medical officials report, killing two civilians and wounding 12 others. The homeowner, Bahjat al-Zaalan, was killed immediately in the strike and one of his children died of wounds after being rushed to the hospital. At least seven of the 12 wounded civilians were young children.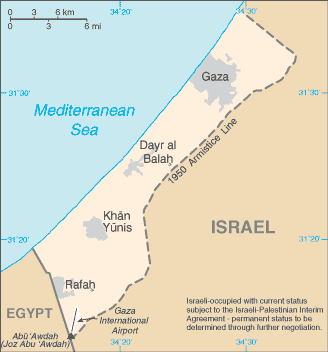 After initially claiming they hit a "Hamas training camp," Israeli military officials conceded that the strike actually destroyed the house full of civilians. They expressed "regret" over the killings, but insisted it was all Hamas' fault for having training camps.
Gaza militant factions responded to the killings with a "barrage" of 12 rockets fired against targets inside Israel. The US-funded "Iron Dome" system managed to shoot one of the rockets down, and the others all landed in open fields, causing no damage.
Gaza PM Ismail Haniyeh reported that his government is in talks with regional parties to end the air strikes from both sides, saying that they were working to stop the situation from escalating.