Speaking in the wake of several major anti-regime protests, which accused his government of rigging the election, Russian Prime Minister Vladimir Putin lashed out at the US, and Secretary of State Hillary Clinton in particular, saying they had been fueling the protests.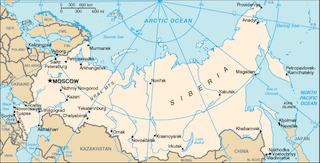 Putin said the protesters were acting "in accordance with a well-known scenario and in their own mercenary political interests." His United Russia Party scored roughly 50% of the popular vote in the contested election, with the Communist Party coming in second place.
Secretary Clinton condemned the elections several times over the week, saying that Russians "deserve the right to have their voices heard and their votes counted." After Putin's comments she insisted the US "supports the aspirations" of Russia's people.
Though there seem to be a number of allegations of ballot stuffing on behalf of the ruling party, no other party appeared to gain a solid consensus. The Communist Party gained some seats, but so did the Socialist "Just Russia" bloc and the Liberal Democrats.