Israeli police are reporting a new "price tag" attack in the occupied West Bank overnight, as attackers hit the village of Burkina near the Ariel settlement, torching vehicles and attempting to set the local mosque on fire.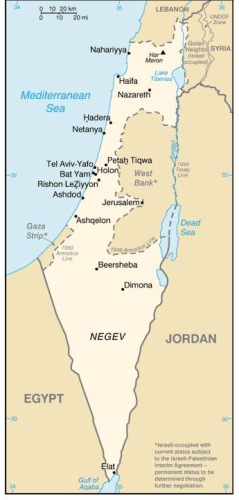 Residents say that the words "Hero of Ariel" were written on the walls, and that flaming tires had been thrown at the mosque entrance. The fire damaged the entrance but did not extend beyond it.
'Price tag' attacks have been carried out by settlers against Palestinian targets as well as military targets to protest the peace negotiations that were at one point going on between the Israeli government and the Palestinian Authority. Though no talks have taken place in over a year, the attacks continue.
Mayor Akrima Samara said that this wasn't the first time that his village has had problems with settler attacks, and which he expressed hope that the matter would eventually calm down he said he expects more such attacks in the future.