At least three more people were killed in the city of Taiz today, including one killed when pro-regime forces shelled a civilian bus and two others slain when troops opened fire on protesters in the city.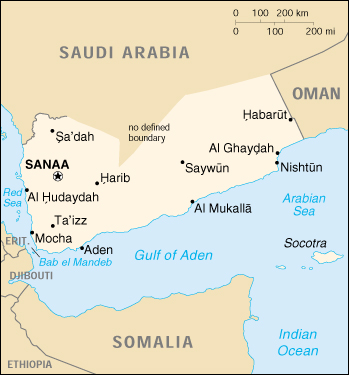 The latest killings, along with three others killed on Monday, brings the overall toll in Taiz to at least 34 killed since Thursday. Interim ruler Major General Abd-Rabbu Mansour Hadi has promised to appoint a committee of ministers to oversee the end of attacks on the protesters, but so far this hasn't led to a decrease in violence.
Opposition spokesman Mohammed Qahtan condemned the violence, saying that "Saleh and his sons" were responsible. President Saleh's son Ahmed is in charge of the Republican Guards, who have been at the forefront of attacks on protesters.
The regime's state news agency claimed that "terrorists" had been dispatched to Taiz by defector General Ali Mohsen al-Ahmar, and also said that 110 members of his command had been arrested. Ahmar's troops defected in summer and began to protect protesters in Sanaa from the regime's troops.