Protests erupted in scores of cities across Russia today, including massive demonstrations in Russia and Saint Petersburg condemning the ruling United Russia Party over allegations of election rigging in last weekend's vote.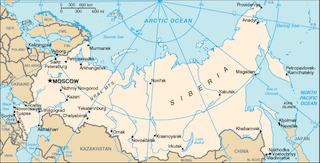 The protests ended with Interior Ministry troops attacking the rallies, and at least 300 arrested in Moscow, with another 200 detained in Saint Petersburg. Reports say the journalists covering the rally may have been among those arrested.
The election saw United Russia winning around 50 percent of the popular vote, with the old Soviet Union-era Communist Party coming in second place. The Liberal Democrats and the Socialist "Just Russia" bloc also scored double digit votes.
Despite the claims of ballot-stuffing, this was a significant drop-off from United Russia's take in the last election, and it seems that the Putin/Medvedev party is losing its support. The only question is if any other party can emerge which isn't so flawed that it is seen as a realistic alternative.