Pakistani officials familiar with the situation say that a letter sent to the Obama Administration about last week's attack on a pair of Pakistani military bases called for the US to offer both an apology for the attacks as well as punishing all those responsible.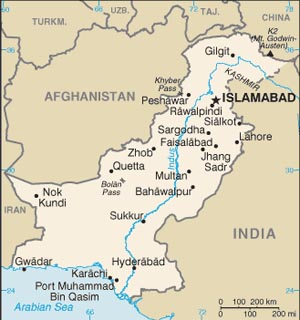 So far exactly who is responsible isn't clear, and if history is any indication NATO's investigation will likely take quite some time and end will little clarity. Pakistani officials have insisted that General John Allen, the current head of the Afghan occupation, is ultimately among the responsible.
Punishment is unlikely to be in the offing, however, since the Obama Administration has also said that the president won't offer any official apology for the killings. Even if they eventually back off and agree to apologize it would be virtually unprecedented for the US to punish top officials for attacking a foreign military base, no matter how big a mistake it was.
Pakistan's Foreign Ministry insists that a simple apology isn't enough. And while previous incidents have ended with the Zardari government backing down, the relationship between the US and Pakistan seems to have been damaged beyond the point that the issue is simply going to go away with time.