At least 23 people, all civilians, were killed today across Syria in attacks by security forces loyal to the Assad regime. The largest such incident was in al-Tremeesa, near Hama, where 15 were killed.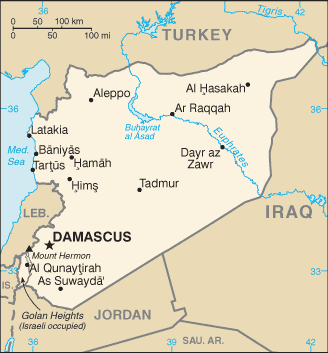 The deaths further raise the toll of eight months of popular uprising against the Assad regime, and the United Nations now says that some 4,000 people have been killed overall. They also termed the situation officially a "civil war."
The declaration of a "civil war" in progress comes as a result of an increase number of clashes between the Syrian Army and members of various factions of defectors from the army, the largest of which is the Free Syrian Army (FSA), based in Turkey.
The reality, however, is that the vast majority of the deaths are independent of the civil war, as thousands of civilian protesters have been killed in attacks by security forces. The deaths played a role in the defections and the nascent civil war, but the slain protesters weren't necessarily supportive of the FSA or any other defector army, and many were simply pushing for free elections.