US-Pakistani relations continue to spiral downward toward unseen lows in the wake of Friday nights attack on a pair of Pakistani military bases. But as the situation continues to worsen, the White House today insists that they will not offer any formal condolences or apology for the killings.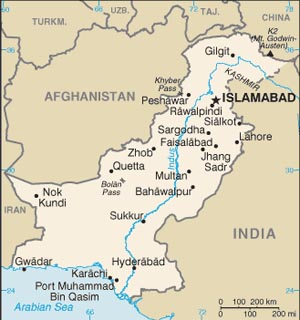 The lack of official regret for the killings from the President himself further complicates an already dicey situation, one in which Pakistan has blocked NATO supply routes and is said to be considering banning US warplanes from its airspace. It also makes the narrative from the Pentagon, which insists the attack was an accident, incongruous.
The position isn't setting well with the US State Department either, with officials saying that any effort to mend the fraying relations with Pakistan is going to require, at the very least, some sort of apology from Obama.
The latest report on the situation says that Obama doesn't intend to offer any sort of comment one way or another until after the NATO "investigation" into the killings. This too makes the claims that the attack wasn't "deliberate" all the weaker, as the administration seems to genuinely be unsure at this point if the warplanes deliberately attacked Pakistan or not.