At least nineteen people were killed today across Syria as violent crackdowns continued across the nation and more violence against regime-loyal troops was also reported. At least 12 civilians were killed, in Daal and Idlib Provinces.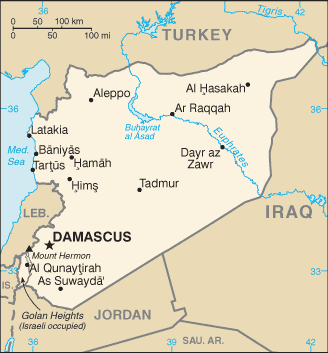 The deaths came as the Turkish government announced major new sanctions, a serious blow since they are traditionally Syria's largest trading partner. The sanctions included a full freezing of assets, and Turkish FM Ahmet Davutoglu says it will continue until a "legitimate government" replaces Assad.
The move is the latest since the Arab League imposed sanctions of Syria over the weekend, citing their refusal to follow through with a deal that would've had them removing the military from the city and releasing all political prisoners in the country.
But the Syrian regime did surprisingly release another 912 of their prisoners today, saying they were not linked with any violence. Rights groups say upwards of 15,000 protesters have been arrested since February.