Faced with increasingly shrill Israeli condemnations and serious threats to create a humanitarian crisis, the Fatah and Hamas factions have agreed to "skip" the planned unity government leading up to the next election.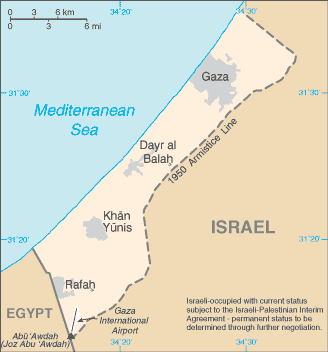 Hamas officials say that the sides have quietly agreed to keep the current system – a Hamas-run Gaza Strip and Fatah-run West Bank, until next year's elections, supposed to be held in May. The two sides had been close to such a deal but were delayed by disputes over who would take which positions in the unity.
But Israeli officials had threatened several measures in response. Over the weekend, Deputy Foreign Minister Danny Ayalon even suggested that Israel would cut off the water supply and electricity to the Gaza Strip as protest for the unity government.
Israel supplies around 70 percent of the electricity to the Gaza Strip, but virtually all of the drinking water, and would have cut pretty much the entire water supply from 1.5 million people in the strip.