Following a debate yesterday, Pakistan's parliament has announced that they intend to collect data about civilian deaths in the US drone strikes against Pakistani territory, and will submit the data as part of a complaint to the United Nations Human Rights Council about the attacks.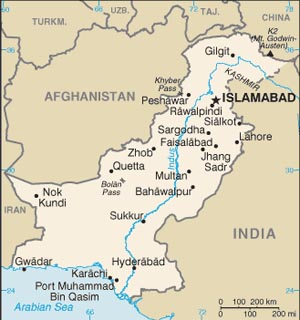 The drone campaign began in the waning years of George W. Bush's second term, but dramatically escalated when President Obama took office, to the point where they have killed thousands, including massive numbers of unidentified "suspects."
The announcement marks the first time any government has confirmed collecting data about the nature of the victims of the US strikes, though leaked reports have come out from time to time that indicated massive civilian death tolls were being estimated.
The Obama Administration has defended the program as effective, pointing to a handful of "known" Taliban leaders who were slain. At the same time, many of the "confirmed" kills have later been retracted when the supposed target turns up in another part of the country, alive and well.