Speaking today in a meeting with his Montenegrin counterpart, Israeli Foreign Minister Avigdor Lieberman ruled out any future negotiations with the upcoming Palestinian unity government, saying Israel won't recognize the Palestinians at all.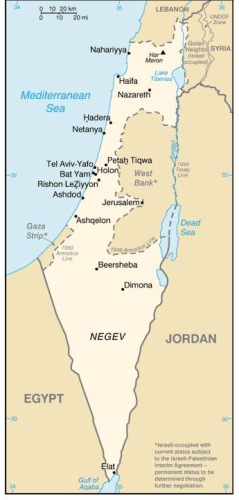 "Israel will not recognize it, will not negotiate with it, and will not transfer it even one dime," Lieberman said, referring to the long-standing deal by which Israel transfers collected taxes to the Palestinian Authority.
Israel regularly halts the forwarding of their collected taxes to the Palestinians as punishment for perceived diplomatic slights. Indeed, Israel isn't forwarding the money as it is, having halted early this month after the Palestinians were recognized by UNESCO.
"Israel will not transfer money to those who are interested in destroying it," Lieberman added. Even though he insisted that the money would never be forwarded to the new government, there is no indication that the Israeli government will stop collecting those taxes.