Faced with a massive political scandal surrounding his reported involvement in the "coup memo," Pakistani President Asif Ali Zardari got "help" from an unlikely, and likely unwelcome source, the Pentagon.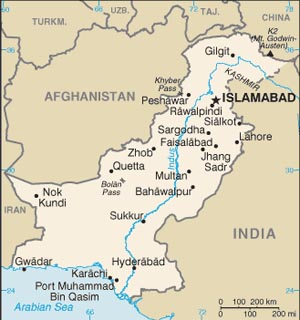 Pentagon spokesman John Kirby insisted that the moves against Zardari over the memo were unfair because there was no "credible evidence" that Zardari had been personally involved in sending the memo to Admiral Michael Mullen.
The memo, which was addressed as from Zardari, urged Mullen to use the US military to help him attack members of the Pakistani military's leadership and promised to replace them with new leaders who were more friendly to US military interests.
The memo was delivered by a private Pakistani-American citizen, who said it was dictator to him by Ambassador Husain Haqqani. Haqqani has been recalled by Pakistan's parliament to explain his involvement, and has offered to resign.
Key opposition leader Sardar Ayaz Sadiq rejected claims from the ruling party that the memo is a conspiracy against Zardari, saying that it is real and needs to be investigated at the highest levels.
Last 5 posts by Jason Ditz