In comments that are spawning considerable surprise in the Pakistani media, former United States Ambassador Dennis Kux, visiting Pakistan to help sell his book on the history of US-Pakistani relations, opined on the Afghan War.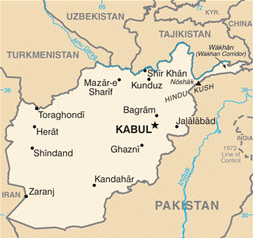 In his comments, Kux suggested that the United States and the rest of the NATO occupation force should, when their supposed "end" date of 2014 arrives, hand over the country to Turkey and let them do the occupying.
"In my opinion, Turkish Army has the track record and past international engagements for maintaining peace and could do the same in Afghanistan," Kux insisted. His proposal seemed to suggest that some other international troops could remain to help Turkey run things.
The suggestion is a major surprise not only because the US is currently negotiating on an occupation through 2024, but because Turkey really doesn't have a "track record" of occupations of this size, at least not since World War 1. It is also unclear why Turkey would want to try to occupy Afghanistan, beyond some vague notion that they could.