Officials from Israel say that both Defense Minister Ehud Barak and Foreign Minister Avigdor Lieberman will be cancelling their planned speeches at the Washington DC Saban Forum, a talk on US-Israeli ties. Their speeches were expected to focus on Iran.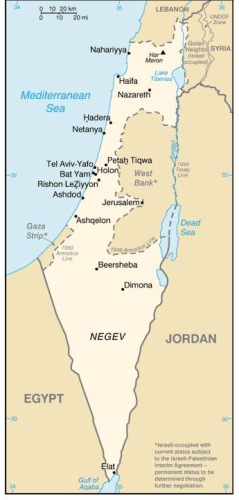 The cancellations came at the behest of Israeli Prime Minister Benjamin Netanyahu, who expressed concern that such high profile hawkish speeches on Iran might harm efforts to impose more economic sanctions on the Iranian government.
Also of concern were that speeches attempting to make the case for an international war against Iran might inadvertently give Israeli opponents of the war, notably former Mossad chief Meir Dagan and former military chief Gabi Ashkenazi, an opportunity to start an actual debate on the conflict.
Israeli officials have been pushing for more and more sanctions against Iran, while simultaneously demanding international attacks on Iran and threatening unilateral attacks of their own. The perception that the Israeli government has been leading the charge to another major war is seen as a turn-off for many nations, and Netanyahu reportedly hopes to keep a "low profile" while letting President Obama and US hawks do the dirty work.