Israeli media are today railing against what is being called the "Jerusalem bus provocation," a protest held today by six Palestinians who attempted to protest the harsh restrictions on travel by attempting to board a bus. All six were arrested by Israeli troops, though one was later revealed to be an Israeli and US citizen, and was released.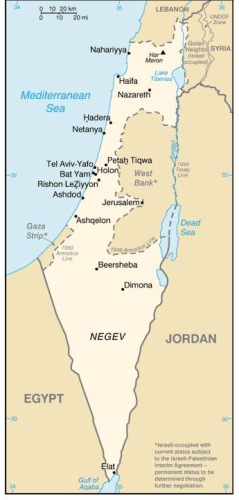 Israel has barred Palestinians from entering Jerusalem, including Occupied East Jerusalem, since 2000 with the exception of a select few given explicit permission by the military. The group of protesters called themselves the "Freedom Riders."
"Why doesn't a settler need an entry permit," asked one of the Palestinians, who attempted to board the settlers-only bus to the permit free Israeli crossing. One of them shrugged off his arrest, saying it is "an integral part of our existence as Palestinians" and that being arrested by Israel was "not special."
The action could be the start of what Israeli military officials have been fearing for quite some time, a growing use of non-violent civil disobedience as a tactic against the occupation. The Israeli military has said if broad peaceful protest broke out in the West Bank the regime would not be able to crush it.