If you think the various allegations against Iran's nuclear program in last week's International Atomic Energy Agency (IAEA) report were flimsy and backed by little but vague speculation, imagine what they left out.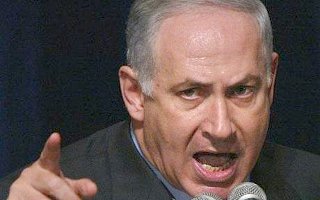 We don't know what was left out, but Israeli Prime Minister Benjamin Netanyahu's complaints suggest there were even more random allegations to be made, and his anger that "only things that could be proven were written" suggests the case for the new allegations was even weaker.
Netanyahu, however, insisted that the IAEA report wasn't nearly accusatory enough, and that he believed Iran was much closer to getting a nuclear weapon than even the fanciful IAEA tale made them out to be.
Netanyahu ended his comments by demanding the world "stop Iran's race to arm itself with a nuclear weapon before it is too late," again fueling speculation that his government may follow through with decades of threats to attack Iran.
Last 5 posts by Jason Ditz