In a new interview with Israel's Channel 2, Israeli President Shimon Peres suggested an attack on Iran was increasingly likely, saying "the possibility of a military attack against Iran is now closer to being applied than the application of a diplomatic option."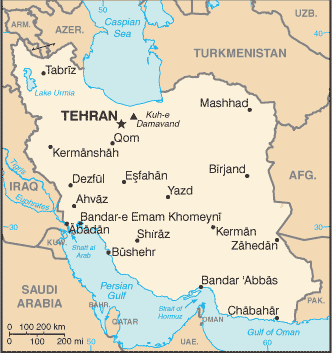 Peres insisted that "there is an impression that Iran is getting closer to nuclear weapons," a charge which Israeli officials seem to hope will be reinforced by a release of IAEA "evidence" against Iran, though European diplomats are already insisting this evidence is far short of the "smoking gun" some are hyping it as.
Defense Minister Ehud Barak also seemed to be talking up the prospect of such an attack in an interview with the BBC, saying diplomacy had "failed" and that Israel would never rule out the possibility of attacking Iran.
Barak and Prime Minister Benjamin Netanyahu are seen to be working in tandem to convince the rest of the cabinet of the wisdom of launching a unilateral attack within the next few weeks, arguing that the weather will soon make such an attack less convenient for Israeli warplanes.