Violence continued again today in Syria, including reports of a large number of security forces slain in ambushes. Activists reported at least 27 people were killed today, but the exact split between security forces and protesters remains unclear. This deaths bring the toll of the week to over 200.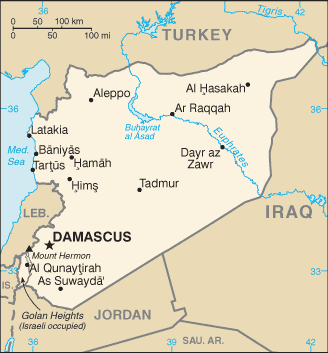 Arab League Secretary General Nabil el-Arabi issued a warning in response, saying that the situation would become "catastrophic" if both sides didn't refrain from violence. The Syrian government was given 15 days to implement an Arab League plan to end massive protests in the nation.
And though the violence shows no sign of slowing, the first signs of the regime implementing the reforms are also appearing today, with the state-run media announcing 553 political prisoners were released under the Arab League plan. The plan calls for all political prisoners detained since February released, which activists estimate at 15,000.
The Syrian rebel army leader Col. al-Assad dismissed the moves as an "illusion" and insisted that only a Western backed invasion by his Turkish-based forces could bring down the current regime.