Harsher penalties were unanimously approved against Iran by the House Foreign Affairs Committee on Wednesday, promoting two bill that would strengthen the already extensive set of sanctions targeting Tehran's energy and banking sector.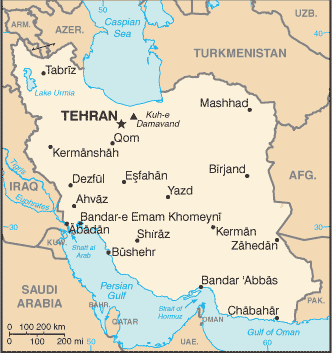 If passed, the expanded sanctions broaden the list of individuals and companies subject to penalties. Lawmakers claimed to be retaliating to recent allegations of an Iranian plot to assassinate the Saudi ambassador to the United States, allegations which Iran denies and have been thrown into serious doubt by most analysts.
The latest legislation "is designed to clamp new and tougher sanctions on Iran's energy sector, threatening the regime's existence if it refuses to halt its nuclear weapons program," said Rep. Ileana Ros-Lehtinen (R-FL), the committee chairwoman.
In contrast, he former head of the International Atomic Energy Agency, Hans Blix, said on Wednesday that Tehran was acting out of a perception of threat, and must be reassured when negotiations resume that it does not need a nuclear deterrent. "I think the talks that will resume should give Iran insurance that they will not be attacked from the outside under any circumstances," he said.
The comments come ahead of the release of an IAEA report on whether Iran's nuclear activities have a military dimension, which the West and Israel have preempted with bellicose preparations for war or unilateral attack. The US, Israel, and Britain seem eager for military conflict as opposed to reverse the decades long practices of military provocation and aggressive rhetoric towards Iran, as Blix has recommended.