The Syrian government has reportedly agreed to the Arab League's proposal for dealing with the massive levels of unrest and violent crackdowns in the nation, with claims that the deal would be announced in Cairo on Wednesday.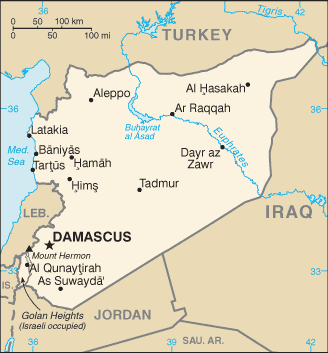 The Arab League confirmed the existence of such a plan yesterday and details have begun to emerge. The deal would have Syrian troops and particularly tanks withdrawing from the nation's major protest cities, as well as the regime releasing all political prisoners captured since February.
In return for the concessions, the Arab League would promise to deploy "monitors" to the sites of future protests and would help organize talks with leaders of the pro-democracy opposition toward "serious reforms."
Though President Bashar Assad has repeatedly promised reforms and has even announced them on occasion, in practice such measures have not been followed through on, or have been replaced with equally onerous policies. The Arab League has been split over how to tackle the protests, with traditional rivals seeking to expel Syria outright and other nations also tackling protest movements with violence, like Yemen, seeking to ignore the situation.