The Libyan Civil War has calmed down considerably since the death of Moammar Gadhafi and the conquest of Sirte. But new fighting erupted today in a hospital in Tripoli, where hundreds of fighters from different rebel factions engaged in a massive gunbattle which locals say was related to long-standing rivalries.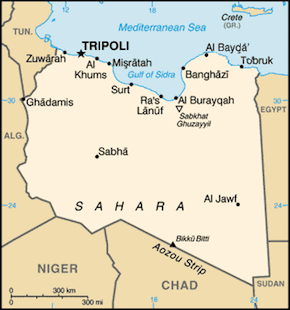 "Its all about personal acts of revenge. If there is no stability and security, people will turn against the council," warned one former Libyan soldier. The fighters in this clash were said to have included a militia from Zintan which arrived at the hospital in hopes of executing one of the patients. They fought Tripoli forces after getting into a fight with doctors.
Revenge violence has become a part of the everyday reality of Libya since the National Transitional Council's (NTC's) capture of Tripoli, and while the NTC insists it doesn't approve of such attacks they also appear unable to prevent them.
Questions about the US-backed NTC only appear to be growing, with an al-Qaeda flag reportedly flying in the center of Benghazi, the NTC's de facto capital. The White House insisted that nothing that was happening in Libya was a "surprise" to US forces.