The latest round of missiles and air strikes between Israel and the Gaza Strip has come to an apparent end today, with a new ceasefire announced and Israel's military saying they believe it is over "for now."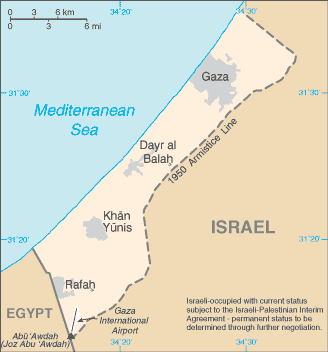 This new ceasefire seems to be holding, after the first ceasefire collapsed just hours in when Israeli warplanes attacked Rafah, killing at least one Palestinian. Israeli officials continued to rail on about the prospect of escalation after the new ceasefire.
In an indication of the confidence that the ceasefire will hold, the Israeli military has said it intends to open the border crossing to the Gaza Strip to some humanitarian aid. This is expected to happen on Monday, assuming the ceasefire doesn't collapse.
Israeli Prime Minister Benjamin Netanyahu addressed his cabinet today relating to the escalating violence, insisting there was no ceasefire and that Israel's formal defense policy would continue to center around "kill or be killed," which might explain why such ceasefires never seem to last more than a few weeks.