Though US drones have been pounding southern Somali targets and the military is constantly expanding its role in launching attacks in the region, the US denies that it is playing any role in the Kenyan invasion.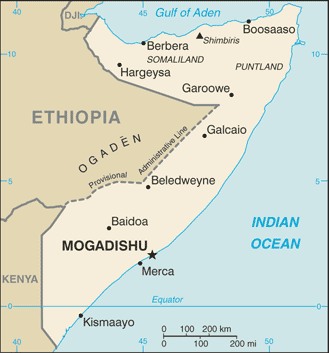 "We have been providing our assistance in an overt way through the Kenya navy, army and air force for a long time, and we will continue. We are not in Somalia. Our support is through equipment," US Ambassador Scott Gration insisted.
Still, it seems unlikely that Kenya invaded its neighbor without some consultation with the US, and it is unfathomable that US drones just happened to attack the port town of Kismayao right before Kenyan troops invaded.
The Kenyan military has been harshly criticized for its invasion, with human rights groups warning that it was making the humanitarian crisis even worse. Kenya's Interior Minister insisted today that the military has no intention of "occupying" Somalia permanently.