Libya's National Transitional Council (NTC) has announced that they are delaying the burial of Moammar Gadhafi to allow investigators access to his body to probe the circumstances surrounding his death.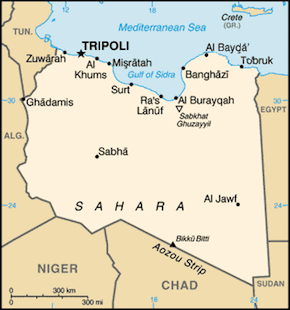 Gadhafi was killed yesterday under questionable circumstances with officials saying he was killed in a crossfire. The reports were drawn into question following videos showing he was alive, and now it seems he died after an unexplained gunshot to the head while en route to the hospital.
His corpse has reportedly been taken to Misrata, where it is being stored in a meat locker, according to local officials. The UN is calling for a full investigation, saying the videos of his capture were "very disturbing."
Human Rights Watch officials also doubted the official government versions of Gadhafi's death, saying he should have been held for trial instead of carted around for all to see until his "mysterious" death.