In comments to the Pakistani media today, Secretary of State Hillary Clinton ruled out a ground invasion of the nation, saying her goal was to "further strengthen the relationship with Pakistan."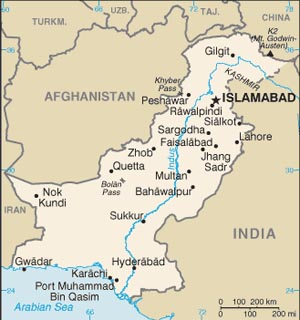 During the comments, Clinton also admitted that there was "no solid evidence" to back up allegations by top US officials, including former Joint Chiefs of Staff Chairman Admiral Michael Mullen, that the Pakistani military was running the Haqqani Network and had ordered them to attack the US embassy in Kabul.
The repeated claims to that effect had been rejected by the Pakistani government, but were raising concerns that the US would eventually attack Pakistan. Instead, Secretary Clinton now claims that Pakistan is hooking US diplomats up with the Haqqanis for talks.
The details of those meetings were not revealed, and she insisted no actual negotiations are underway, but she did praise Pakistan for helping "to facilitate such a meeting."