Dozens of militants from an unnamed Taliban faction attacked a military convoy in the Bara Tehsil of the Khyber Agency today, killing at least nine Pakistani soldiers and losing 14 of their own fighters.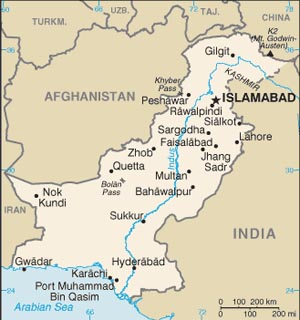 The convoy was returning from an offensive against a "banned militant organization" in Aka Khel territory when they were attacked near a military checkpoint. In addition to the slain, three other members of Pakistan's security forces were wounded in the shootout.
The Pakistani military's on-again, off-again offensives against the Khyber Agency have killed enormous numbers of civilians as well as combatants, and have driven a number of tribes into militant factions, which are all called Taliban even though they are largely unaffiliated with one another or the former Afghan government.
In addition to the Khyber violence, Pakistan's government reported unnamed militants on motorcycles attacked and killed a prominent anti-Taliban tribesman in the Khyber-Pakhtunwhah Province.