UN officials expressed concern that the situation was rapidly devolving into a civil war in Syria today, with violence between Assad regime soldiers and defectors escalating following months of crackdowns on civilian protesters.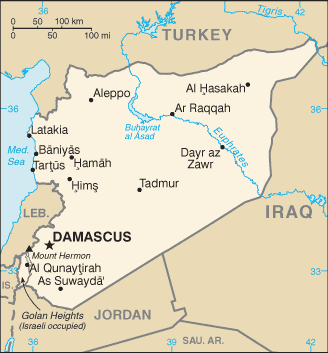 Protesters were still among the 36 people slain today, but rights groups also reported at least 25 soldiers were killed in the fighting. The rest of the slain were in the town of Banash, near the border with Turkey.
The United Nations also announced that once again they are raising the number slain since the latest protest movement began, saying they now believe more than 3,000 people have died.
As the violence continues, the international community continues to debate the situation at the UN Security Council, with NATO member nations demanding unspecified "measures" against Syria. Both Russia and China continue to oppose any UN Security Council threats, citing NATO's use of a similar resolution on Libya as an excuse for a war.