Fighting in Moammar Gadhafi's hometown of Sirte continued over the weekend, with ugly clashes in a street by street battle for control over the town between Misratan rebel fighters and loyalist forces from the city.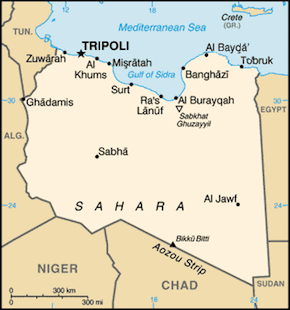 The rebels say that the fighting has reached the center of town, and that they are on the brink of conquering the city. Despite this, it seems the loyalist forces seem to be resisting vigorously and the predicts of victory may once again be premature.
The rebels have been attacking the city for weeks, and have repeatedly announced "final assaults" aimed at conquering it once and for all. A key port along the coast in the Western half of Libya, Sirte was also the site of several battles earlier in the civil war, usually stalling rebel offensives from the east.
The rebels have emphasized the importance of taking Sirte in defeating the Gadhafi regime. Despite this, it is not believed that Gadhafi is actually in the city.