In comments today, Libyan rebel commanders announced that they have launched their "final assault" on Moammar Gadhafi's hometown of Sirte. If this story sounds familiar it is because this is at least the third "final assault" on the city announced in the past few weeks.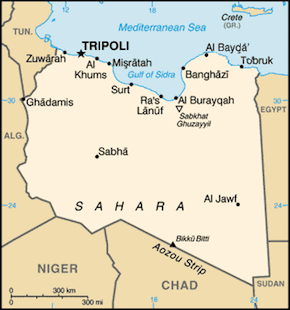 The commanders once again expressed confidence in their chances, announcing "today we will finish." By the evening, however, it was clear that once again this was not the case, as the invading rebels were met with fierce resistance.
The fighting did run deep into the city, and doctors reported around 200 wounded in the clashes, as well as 12 slain. There was no indication that the loyalist forces in the city are on the brink of collapse, however.
Indeed, much of the momentum behind the resistance is likely from news surrounding the Misrata-based rebels that are attacking the city, and the destruction they have wrought in neighboring towns and villages. For fighters, loyalist government figures, and random black people, defeat is a one-way ticket to an open-ended detention or summary execution