With everyone else issuing statements related to the tenth anniversary of the US invasion of Afghanistan, it was only a matter of time before the Taliban did as well. Today, Taliban spokesman Zabihullah Mujahid issued the statement, in English oddly enough.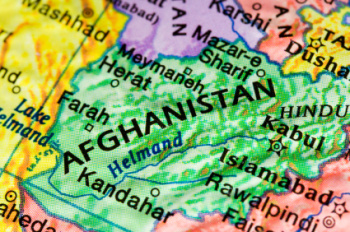 The statement praised the nation's insurgents for continuing to fight despite "scarce weapons and equipment" and vowed to continue resisiting NATO's military presence until the troops all withdraw.
But the statement stopped short of previous ones, which predicted "imminent" victory, rather insisting that victory was attainable only if their allies continued to fight as a united front, which would eventually force NATO out.
Though NATO has repeatedly claimed "progress" in the war against the Taliban, the estimates coming out of the nation suggest that the group remains strong, and efforts to reach a deal with them to end the conflict continue to fail.