A CIA-JSOC coordinated attack against a vehicle convoy in Yemen today left two American citizens dead along with "some companions." The slain were high profile Sunni cleric Anwar al-Awlaki and magazine editor Samir Khan.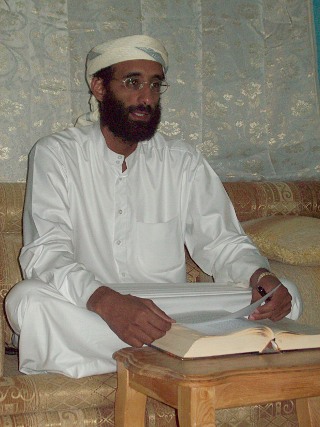 This was the latest in a long series of attempted assassinations of Awlaki, who the National Intelligence Director confirmed in April 2010 was the first American citizen ever added to President Obama's official list of assassination targets for the CIA.
The confirmation sparked immediate concern because despite repeatedly railing at Awlaki for his anti-US sermons and implying he had some sort of tie with al-Qaeda in the Arabian Peninsula (AQAP) was not charged with any crimes at all, let alone a capital offense.
It also spawned an attempted lawsuit by Awlaki's father and the American Civil Liberties Union (ACLU), who argued that it was inappropriate for the president to order the execution of American citizens without formal charges and a trial. The Justice Department demanded the case be thrown out on the grounds that the courts have no oversight over who the president can assassinate on the grounds of national security. Eventually the court dismissed the lawsuit, saying it was up to "elected branches of government" to decide if people were to be assassinated.
The Obama Administration had been working with Yemen's Saleh regime to track down Awlaki, but the New Mexico-born cleric's tribe is vast and powerful in Yemen's interior, and the government had long been unsuccessful in moving against him.
His killing was immediately praised by President Obama, saying it was "further proof" of America's global reach and that there was "no safe haven anywhere in the world" from potential assassination once marked by a president. Most of the domestic coverage in the US centered around praise for the killings and reiterating the half-formed allegations against Awlaki, while glossing over the fact that the administration's primary objection to Awlaki, and the one which actually put him in US sights in the first place, was his collection of religious sermons critical of America's imperial ambitions.
This of course explains why there was no trial, because religious sermons critical of a president's foreign policy are not against the law. Interestingly the closest thing to an allegation of direct AQAP ties was his putative influence on the December 2009 Christmas underbomber. This of course came just days after another failed assassination attempt by US cruise missiles killed a large number of Yemeni civilians.
The other American victim of the assassination was the much lower profile Samir Khan, a North Carolina-born would-be jihadist whose primary claim to fame was his role in the publication of Inspire Magazine, the embarrassingly over-the-top English language webzine.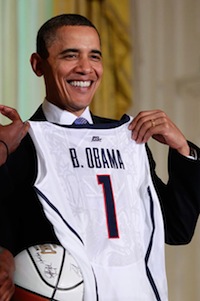 Inspire Magazine was known for its wacky and ridiculously implausible ideas for terrorist attacks, which almost always spawned media scare pieces treating them as a legitimate threat. Among those was the infamous "Fords With Swords" piece, in which they proposed strapping a bunch of scimitars to a Ford truck and driving it into a crowd of conveniently located infidels. Needless to say, the "plot" was never attempted.
Though Khan was at the very least a self-professed member of AQAP, he too was not actually charged with any crimes, and most of his press centered either around the magazine itself, or his faux-gangsta Internet releases, including "Jihad 4 Eva" graffiti and his "Cold Diss of Hosni Mubarak."
The sheer goofiness of Khan's AQAP role and the entirely speculative nature of Anwar Awlaki's must inevitably raise further questions about the legality of the US government simply assassinating them, and what it might mean for others who run afoul of the administration for one reason or another. It seems trials are simply not a part of the president's strategy when he is criticized, and assassinating a critical cleric appears to rank among his proudest moments since taking office.
The assassination was mostly cheered by Obama's potential opponents in 2012 as well, with both Rick Perry cheering it as "an important victory" and Mitt Romney terming the extralegal assassination "proper justice." Rep. Ron Paul (R – TX) was predictably the lone critic, saying that he was concerned with "assassinating American citizens without charges."