A suicide car bombing attacked the vehicle convoy of Yemeni Defense Minister Mohammad Nasser Ali, narrowly failing to assassinate the key military official but killing two and injuring ten others.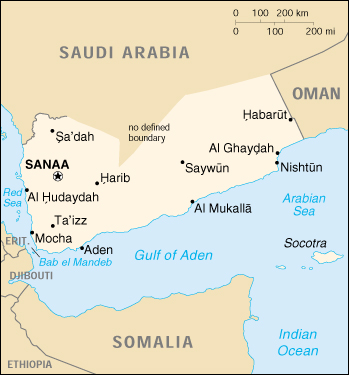 The attack occured in the southern city of Aden, home of a strong secular secessionist movement and increasingly an active site for members of the Ansar al-Sharia, a religious group which earlier this year conquered the neighboring Abyan Province. So far no group has claimed responsibility for the attack.
This is just one of many fronts in which the Saleh regime is losing control over the security situation in the nation, and protests continued today across the capital city of Sanaa, demanding President Saleh resign and set the stage for free elections.
Saleh, for his part, gave a speech today to a number of religious leaders across the country, demanding that they issue a fatwa claiming it was religiously forbidden to call for his removal from power.