Fresh off a week of bickering at the UN General Assembly and Israeli claims that they're trying to restart the peace process with the Palestinian Authority, Israeli officials announced a major new settlement expansion in occupied East Jerusalem.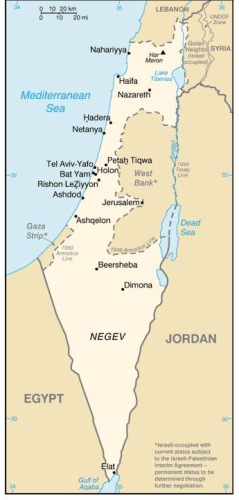 The expansion will involve 1,100 new settlement units in Gilo, one of the "ring neighborhoods" created in territory conquered by the Israeli military in 1967. The Palestinian Authority termed the announcement "1,100 no votes" against the peace process.
The announcement was also met with international criticism, with the US terming themselves "deeply disappointed" by the move and Secretary of State Hillary Clinton insisting it was "counterproductive." The European Union Foreign Minister Catherine Ashton said Israel should "stop announcing them and, more importantly, stop building them."
The Israeli government has yet to offer specific comments related to their announcement, but they consider occupied East Jerusalem part of their "eternal, undivided capital" and insist that the settlements aren't technically part of the West Bank.